Essential Yoga Practice Tear Pad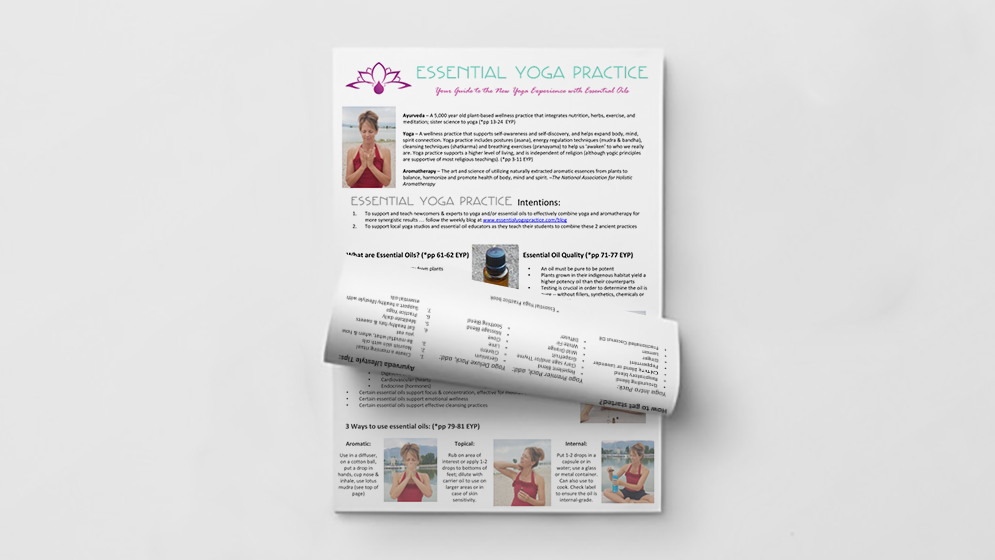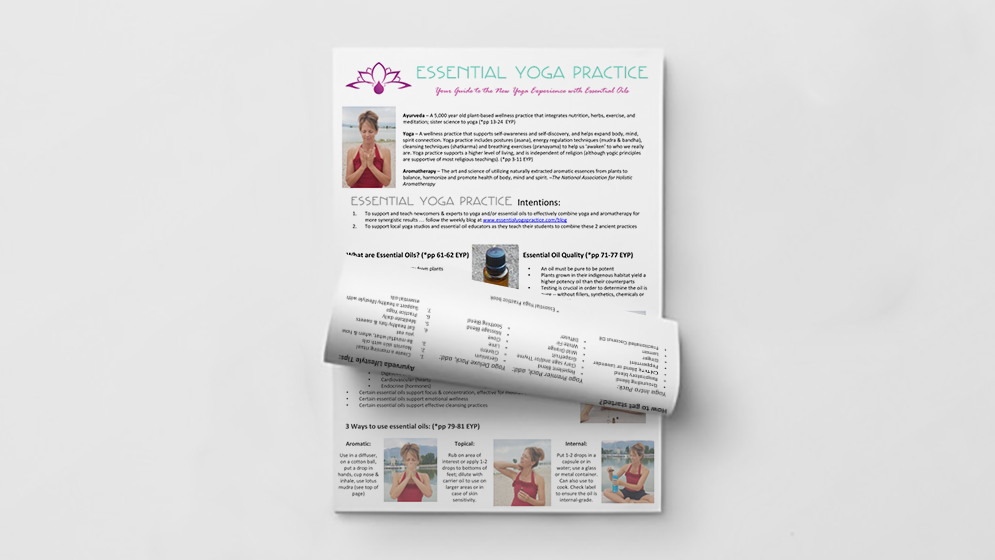 Essential Yoga Practice Tear Pad
Now available! Essential Yoga Practice Tearsheets (50 qty in each pad) to assist those who'd like to introduce the experience and benefits of pairing yoga with essential oils. This tearpad was carefully crafted to work well for brand new yogis/oil users as well as those who are experienced. All information is referenced to the Essential Yoga Practice book so you can easily expound on any particular topic.
Use the tearsheet as a single peer-guided experience, or use it to craft a series of workshops in your yoga studio.
The front side of the tearsheet has basic information about yoga, Ayurveda and aromatherapy, what to consider in essential oil quality and 3 ways to use essential oils. The back side has categories of poses, their benefits, and top essential oils to use for those categories. Also highlighted are pranayama, mudras and inversions and their best oil pairings. End with suggestions for getting started.